Foldal Wharf - Foldalbruket
Kjøllefjord Rorbu fisherman's cabin on Foldal wharf has welcoming warmth, history and fishing traditions.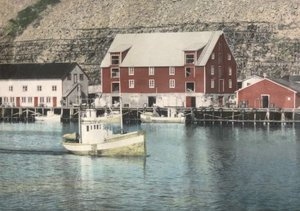 Beautifully decorated rooms for rent in a charming 1950s style fisherman's cabin.
Wonderful views of the harbour where you can watch the Coastal Steamer as it calls to the port twice a day, and the fishing boats as they sail to and fro the fishing banks.
- Cast a line from the quay, relax in the sauna, join a deep-sea fishing trip, king crab fishing trip or fjord safari.
Tel: +47 78 49 82 50 / +47 906 53 870